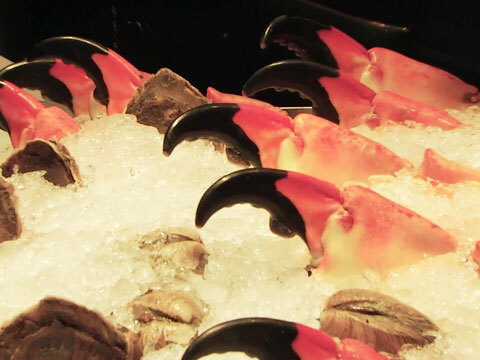 How to Make the Perfect Beach Meal
YH heads to the sun and surf (and humidity!) of Palm Beach, Florida, where the luxury oceanfront Breakers Hotel is serving up 5-star meals in not one but NINE restaurants, all run by executive chef Anthony Sicignano! After picking some fresh herbs from their own garden, Chef Anthony takes us inside The Seafood Bar to whip up 4 delectable plates, including a tuna tostado, filet mignon sliders, kale salad, and stone crab claws!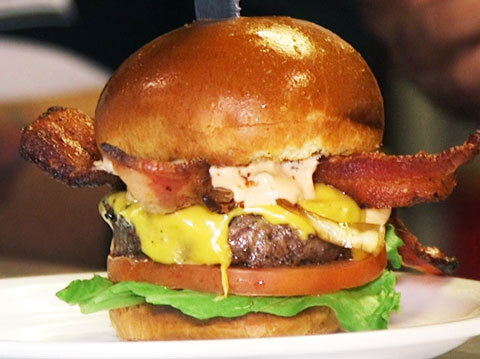 Bacon Burgers & Secret Menu S'mores Shakes at Slater's 50/50
Set your phasers to drool as we head to Slater's 50/50 in Pasadena to find out why their burgers are so special. Hint: it has something to do with the fact that they're one of the heaviest users of bacon in the state! Owner Ted Cutting takes us into the kitchen to find out more about these over-the-top burgers and also what goes into the equally over-the-top undercover s'mores milkshake!
The Ultimate Dessert Goals Taste Test
The ultimate sweets extravaganza, Dessert Goals, comes to the YH Studio along with a smorgasbord of sugary samplings from some of the best dessert joints from all over the country! From brownies, macarons, and cream puffs to candy, truffles, and twinkies, we take a bite out of offerings from Honey & Butter, Gotta Have S'more, Broadway Baker, and many more!
How Wolfgang's Makes The Perfect Steak
Everyone loves a good steak, and if you want to have one of the best in town, join YH and head on over to Wolfgang's Steakhouse, where a NYC-style fine dining experience comes to L.A.! General Manager Michael Connelly reveals the keys to making the perfect steak, plus what's a perfect steak dinner without mouth-watering sides? We also sample their creamed spinach and German potatoes!
The Perfect Lobster at The Palm Beverly Hills
If you've got a yearning for some red meat, not any old steakhouse will do -- The Palm Restaurant in Beverly Hills is serving up THE best steak in town, and YH pulls up a chair to dig in! We also get to try their epic lobster and discover the secret behind the ooey-gooey cheesy deliciousness of their Chicken Parmesan!