Making Za'atar Cured Salmon with Chef Michael Mina
Young Hollywood heads to the All-Star Chef Classic in L.A. where we catch up with Egyptian-born, San Francisco-based chef Michael Mina, who is bringing his special flair to modern Middle Eastern cuisine! He shows us how to make his Za'atar Cured Salmon on Fried Zucchini, plus he shares with us his earliest and fondest food memory!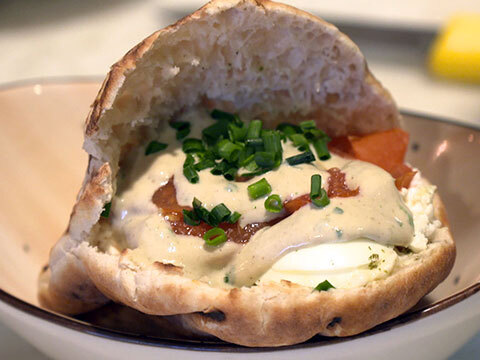 Chef Meny Vaknin Makes Grilled Eggplant Sabich
Young Hollywood is inside the Montclair, New Jersey, restaurant of Chef Meny Vaknin, Mishmish, where the two-time "Chopped" champ gives us a taste of the Mediterranean-inspired cuisine his restaurant is known for! Watch as he whips up a roast eggplant dip, which serves as the foundation for an Israeli sabich, plus he tells us about his goal of providing a homey atmosphere inside his restaurant!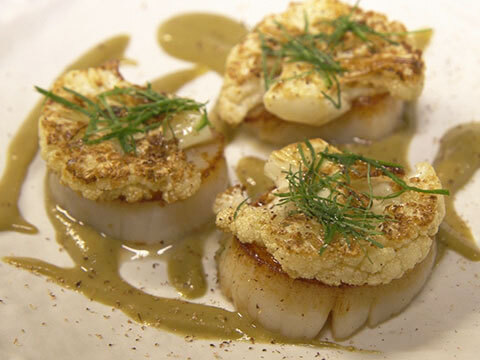 French Cuisine at Jean-Georges Beverly Hills in the Waldorf Astoria
YH heads to the Waldorf Astoria Hotel in Beverly Hills where Executive Chef Steve Benjamin is serving up French-style cuisine at the Jean-Georges Restaurant! We catch up with Steve to find out about the restaurant's participation in dineLA, and then he whips up a simple yet elegant and flavorful plate of scallops and cauliflower! Delicieux!
Chopped Star Shows How to Make the Perfect Shakshuka
Young Hollywood heads to Montclair, New Jersey, where some of the best Mediterranean cuisine is served up at Mishmish Cafe! Owner and executive chef (and two-time "Chopped" champ) Meny Vaknin welcomes us into the homey atmosphere of the restaurant and takes us into the kitchen where he whips up a delicious shakshuka (eggs poached in a spicy tomato sauce) and reveals the secret behind perfecting this traditional Israeli dish!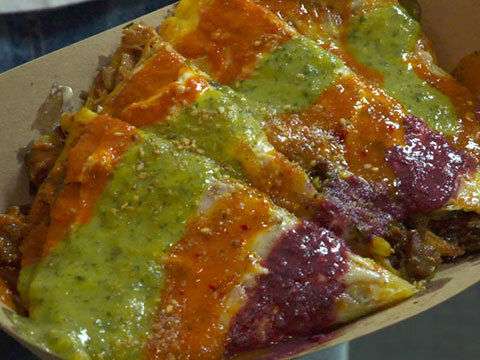 Inside Roy Choi's First Kogi BBQ Restaurant
The Kogi BBQ Taco Truck is an L.A. icon, and YH catches up with the man behind it, Roy Choi, at Kogi's first brick-and-mortar taqueria! Roy explains how the local community helped shape Kogi and grow it into what it is today, then he whips up a special Korean BBQ quesadilla just for us!